Last week David Cree, the President of Sogeshirts and Son of Grace Enterprises went to Las Vegas and decided to rock some Sogeshirts. He wore the money can buy happiness shirt and it caught some buzz on the street. You can see the shirt here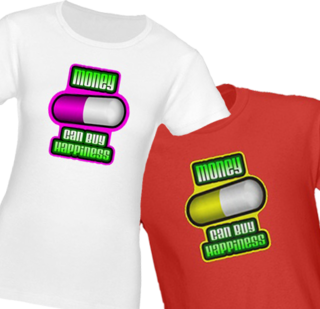 Apparently a rapper thought it was cool and so did some other partiers on the Vegas scene. These shirts get reactions out of people and if your a shy person prepare to have people start talking to you when you wear one!
He also rolled out to the bars with the Hi my name is ..... buy me a drink! shirt and that even got him a couple free jager bombs. If you are fun and wear the shirt confidently you can even get free drinks even if you are a guy! Ladies you will probably have too many free drinks thrown your way so make sure you aren't driving if you are wearing the shirt. Just copy and paste the link below to see the buy me a drink shirt.
As you can see Vegas loves Sogeshirts and I bet for every visit there the hype will spread. Sogeshirts You'll get noticed!